Discover our free activities to do at home!
At OKIDO, we have a range of free activities the whole family can enjoy. Explore our science resources with Messy, where you can find recipes, origami, STEAM learning and colouring books for your children to follow their imagination. Give your children the opportunity to learn about different topics in a fun and creative way. With our downloadable activities, you can have a look at our recipes and cook up a delicious treat, or grab your pens and pencils with our OKIDOODLE drawing kits. There's no better way to learn and play with OKIDO.

Do science with Messy in OKIDO


Watch, play and learn with these family workshops designed in collaboration with the British Science Association. We have a range of themes to explore;
How The World Works, Technology & Engineering, The Body, Space & Sky and Nature.

Select from 20 topics like Rockets, Fossils and Dinosaurs, Coding and Rainbows. Each features an episode of Messy Goes to OKIDO and includes science worksheets and make and do activities.

How the World Works
From volcanoes to germs, join Messy in OKIDO and learn more about the world around us.

Technology & Engineering
Could your children be secret coders or future engineers? Spark their curiosity with our exciting activities.

The Body
Why do we breathe? Why should we brush our teeth? Join Messy in OKIDO to find out the answers in an interactive and fun way.

Space & Sky
Explore gravity, weather, rainbows and rockets. Engage young ones with fun, immersive activities to get them thinking.

Nature
Use our fun nature workshops to inspire your children to get out and learn more about our planet.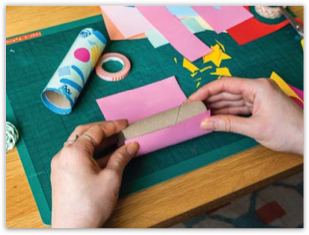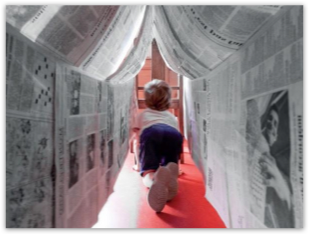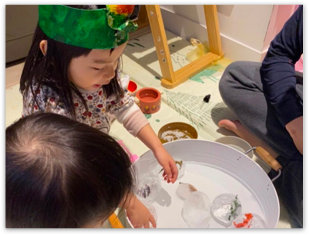 PLANET FRIENDLY FUN ACTIVITY PACK
This month OKIDO looks at what makes planet Earth so special! Keep exploring with the extra free resource to enjoy full of planet friendly fun activities.
Learn how metal is sorted in a recycling plant with the magnetic sorting game, make a magazine box file from recyclable materials for your OKIDO magazines, plant some wildflower seeds and enjoy some doodle activities.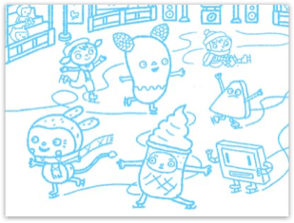 OKIDOODLES
Grab your pens and pencils and allow your children to explore their creativity with our OKIDOODLE colouring kits.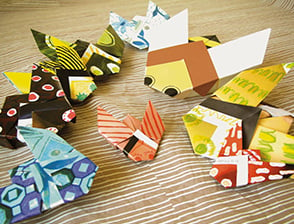 WORLD BEE DAY ORIGAMI
Show your support for our hardworking, buzzy buddies and make your very own bee family using our origami step-by-step guide.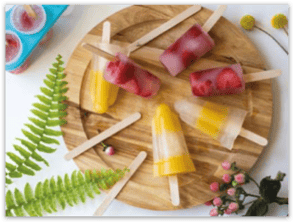 RECIPES
A light lunch or a sweet treat - our recipes show your children how to safely cook up a feast in the kitchen the whole family can enjoy.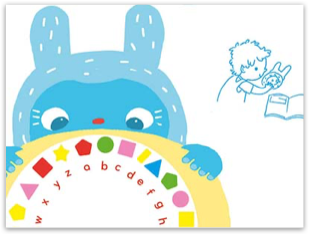 MESSY CODING WHEEL
Can you crack the code? Download and print our Messy Coding Wheel and get ready to spend hours of fun writing in your own secret language.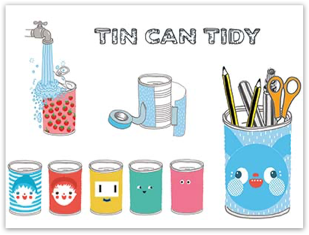 OKIDO PRINTABLES
Print out our Messy and the gang decorations to brighten up your used tin cans. Use them as pencil holders or flower vases to give them another life!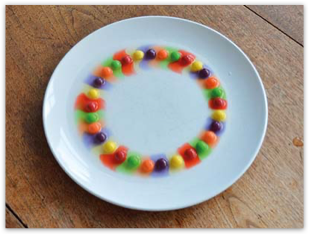 Science Activities
Check out some of our fun at-home science activities that you can do with your young scientist using easy-to-find items from around the house. Bala-bala-boom-boom!
Dr. Alicia Blum-Ross
London School of Economics
I recently ran a workshop for 3-5 year olds using 'squishy circuits' - teaching them the basic concepts of circuitry using play-doh. For such young children this visual introduction allowed us to get into the activity without a lot of preamble, and provided an excellent hook for later reflection and discussion.
Jason
Parent
We really do love Okido, it's such a breath of fresh air in children's books/magazines/programming. Our daughter fell in love with messy when we got her the messy monster book, and she's been obsessed ever since!
Juliet Plants
Parent
We LOVE this magazine!! Have been subscribed for almost a year and my son is excited every time the postman comes. Thank you!!