Have fun and learn with Messy
Explore themes like How The World Works, Technology & Engineering, The Body, Space & Sky and Nature with these fun science workshops, designed in collaboration with the British Science Association. Learn about a new science topic with each of these downloadable activity packs. And with 20 topics to explore, these fun science workshops are another way young scientists grow with OKIDO.
Complete our science workshops
1. Watch an episode of Messy Goes to OKIDO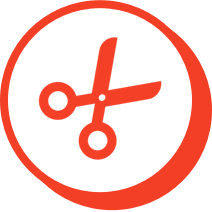 How the World Works
From volcanoes to germs, join Messy in OKIDO and learn more about the world around us.

Technology & Engineering
Could your children be secret coders or future engineers? Spark their curiosity with our exciting activities.

The Body
Why do we breathe? Why should we brush our teeth? Join Messy in OKIDO to find out the answers in an interactive and fun way.

Space & Sky
Explore gravity, weather, rainbows and rockets. Engage young ones with fun, immersive activities to get them thinking.

Nature
Use our fun nature workshops to inspire your children to get out and learn more about our planet.